The Happy Retirement by Janette B. Carter
The Happy Retirement
by Janette B. Carter
Ideas & inspiration for inexhaustible and unlimited retiree bliss
W

hether you're at a point where retirement doesn't feel very good right now, or in a place
where things are going very well, you can help happiness along with this e-book.
Many people think about retirement and decide in advance that it's terrifying. Janette B. Carter was one of those people.
Left unexplored, the former correctional officer could not fully share the life-altering ideas, inspiration, and information for retirement empowerment that she does.
In her e-book, The Happy Retirement (FBC Records Inc., 2016), she proves that regardless of your current conditions, within you is the aptitude and expertise to be successful and happy.
Janetter meets both retirees and retirees-to-be, wherever they are on their path. She offers an array of exciting, adaptive solutions and suggestions.
Utilizing her own experience, as well as the experience of her colleagues, she addresses the next moves, as well as some of the best moves. She covers:
Strategies to sharpen your retirement focus

Learn to articulate your funding requests more powerfully

The importance of networking with peers and colleagues

How to avoid "checkbook shock" by adding to your adjusted income

How to define and manifest your 'happy'

How to beat the 'retirement blues'

Retirement readiness

And more
Using just one of the many strategies and ideas can inspire you to adopt them all.
But, do you know what's really interesting? The book is being enjoyed by adults as young as 27-years-old. Younger readers say it's encouraging and gives them a head's up when planning for their future. Middle-age adults read it and are reminded that their life is worthy of having the hundreds of vivid images of retirement fun, passion, and happiness manifest.
The Happy Retirement
is a quick-reading, conversational-style guide that you will be given access to after you purchase it here. Best of all, it comes with free, same day delivery and no shipping costs.
Yes, I am ready to order Janette's e-book, 'The Happy Retirement' for just $8.75.
I understand I will receive a PDF file of The Happy Retirement when my order is processed.
Thank you for your order!
I am extremely proud to present Janette's first book. Click on the order link above and enjoy. The Happy Retirement is only $8.75. It can help you get more of what you desire and deserve.
Isn't that worth $8.75?
Ordering Is fast, easy, and secure. Once you click on the link, you will be taken to your invoice to complete the transaction.
Here's to your fabulous future!
Fran Briggs
Publicist to Janette B. Carter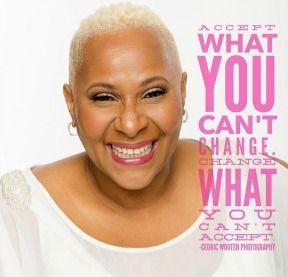 JANETTE B. CARTER
Janette's positive demeanor never wanes. In addition to supporting several organizations and being vested in community engagement and social causes, Carter is a retired correctional officer, owner of

JustusScents,

a dynamic fragrance business, and professional speaker. She is also a mother of three adult children, and grandmother of five. Janette B. Carter speaks candidly on topics such as leadership, overcoming obstacles, and personal development. Her heartfelt presentations include stories which inspire her audiences to strategize, organize, and act. In January, 2016, she was appointed as America's Plus-size professional model and spokesperson by eMediaCampaigns! In this capacity, she enlightens, educates, and empowers individuals, professional organizations, and groups of all ages.
The Happy Retirement, Partners. Thank you! - Janette